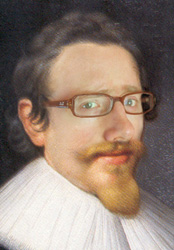 Age:
43
Occupation:
Student (Philosophy)
Location:
The Netherlands
E-mail:
I've been playing with web-design, skinning, modelling, animating and coding for many years now. Some of it goes back further than I can remember (is that a good thing? I may well be getting old). Whenever I find time available for it, I still enjoy spending it on these activities.
'Tabun' has a wide variety of meanings. I'll leave it up to you to to explore them, if you so desire. Just note that the word was never selected with only one of those definitions in mind.